CONGRATULATIONS!
You Are About To Embark On A
Wonderful Adventure With God
There is one more VERY IMPORTANT step!
Please Enter Your
Name

and

Email Address


Then click on the button to Register your details
so that I can send you your access details
You need to complete this step to get access to your
How To Hear God Coaching Pogram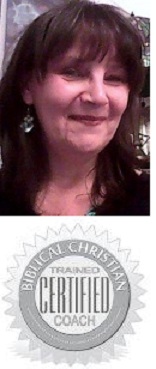 Once you've clicked on Please send my access details all that's left for you to do to get started right away is to check your emails. There will be an email on the way with details of how to access the coaching area. If your email doesn't arrive, please check your spam folder.
The purpose of my How To Hear God Coaching Program is to help you revolutionize your relationship with God the Father, grow your prayer life, and learn how to hear His voice more often and more clearly.  For that to become a reality you need to do your part and take ACTION.
If you'll make a TIME COMMITMENT of at least 30 minutes per day and follow the recommended action steps, I'm confident you will learn how to hear God more clearly.
The more time you invest in developing your relationship with God, the easier you will find it to recognize when God is speaking.
Blessings to grow in hearing God,
Lynne Lee
Breakthrough Life Coach and Life Coach Trainer