CONGRATULATIONS!
You Are About To Embark On A
Wonderful Adventure With God
There is one more VERY IMPORTANT step!
Please Enter Your
Name

and

Email Address


Then click on the button to Register your details
so that I can send you my bonus resources
You need to complete this step to get access to
How To Hear God bonus resources that will help you to
get the most from your coaching guide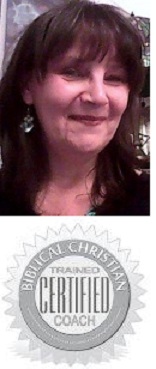 Here is what the Lord put on my heart to gift you
A 3 page coaching guide to help you get the most out of How To Hear God
Coincidence or God incidence? It Happened by Design. Listen in as I interview Kathy Thomas and discover how God speaks through apparent coincidences
Listen in as Heather Sutherland talks about How To Understand The Dreams That God Causes You To Dream
The Pursuit of God AW Tozer
And much more...
Once you've clicked on Please send me my bonus resources all that's left for you to do to get started right away is to check your emails. There will be an email on the way with links to my bonus resources. If your email doesn't arrive, please check your spam folder.
The purpose of my How To Hear God coaching guide and these additional resources is to help you revolutionize your relationship with God the Father, and grow your prayer life. For that to become a reality you need to do your part and take ACTION.
If you'll make a TIME COMMITMENT of at least 15 minutes per day and follow the suggested action steps, I'm confident you will learn how to hear God more clearly.
The more time you invest in developing your relationship with God, the easier you will find it to recognize when God is speaking.
Blessings to grow in hearing God,
Lynne Lee
Breakthrough Life Coach and Life Coach Trainer